STEP 1 -
Place the base on a sturdy surface.
STEP 2 -
Place center rod into base.

The hooks should be at the bottom half of the rod and facing upwards.
STEP 3 -
Place the top bar onto center rod and press down in middle to ensure it's in all the way.
Tip: Check Ring Placement

The tightness of the string is important for optimal gameplay. Keep scrolling to see what we mean!

TOO HIGH
When the ring sits high on the hook, make sure the top bar is pressed all the way down on the center rod or turn the eyelet screw a few revolutions to loosen the string.
TOO LOW
If the ring sits too low on the hook, look for a tilt of the top bar or turn the eyelet screw a few revolutions to tighten the string.
JUST RIGHT
You're ready to play when the ring sits level with the hook!
Built to Last

The quality and durability of each HOOKS! game is important to us. Each HOOKS! game is handcrafted in the USA with solid pine wood and has a quick assembly allowing you to break it down and set it up in seconds to play anywhere!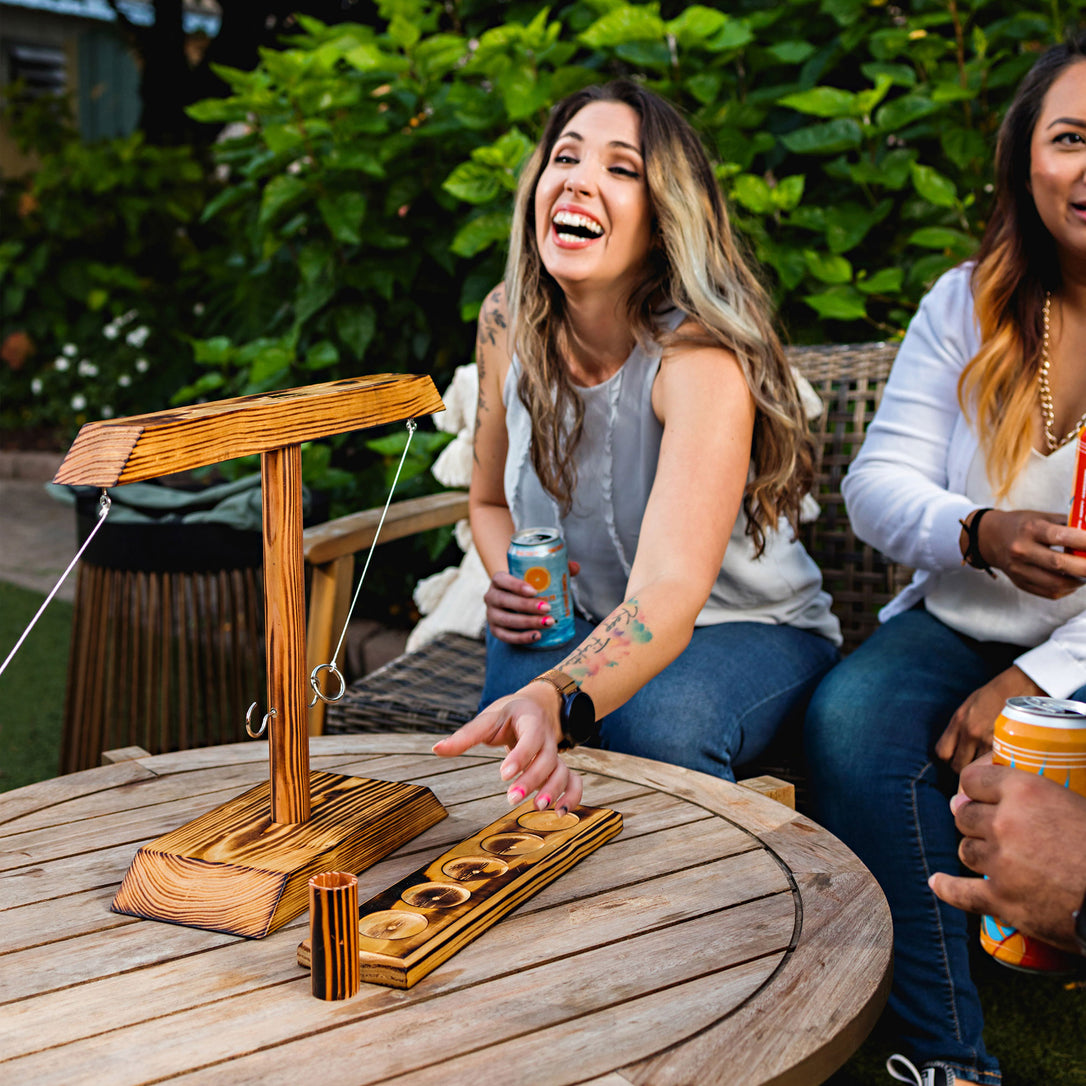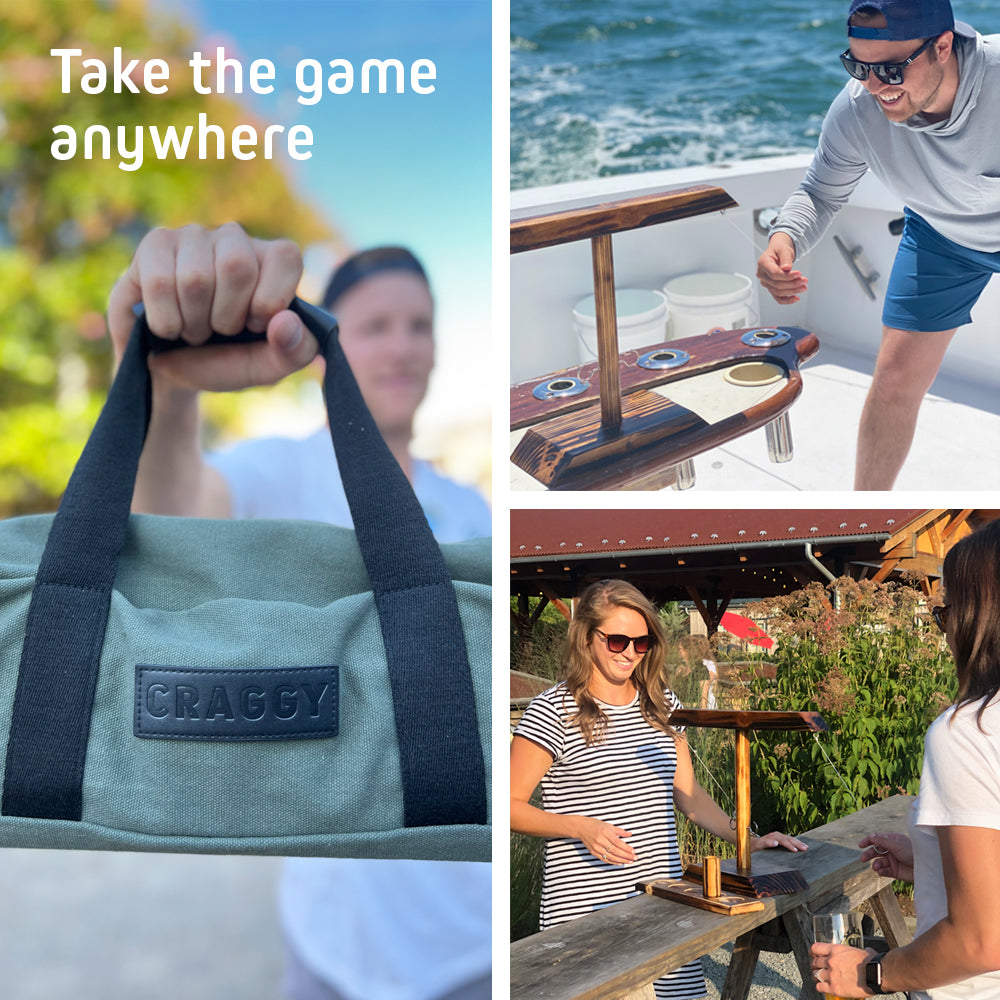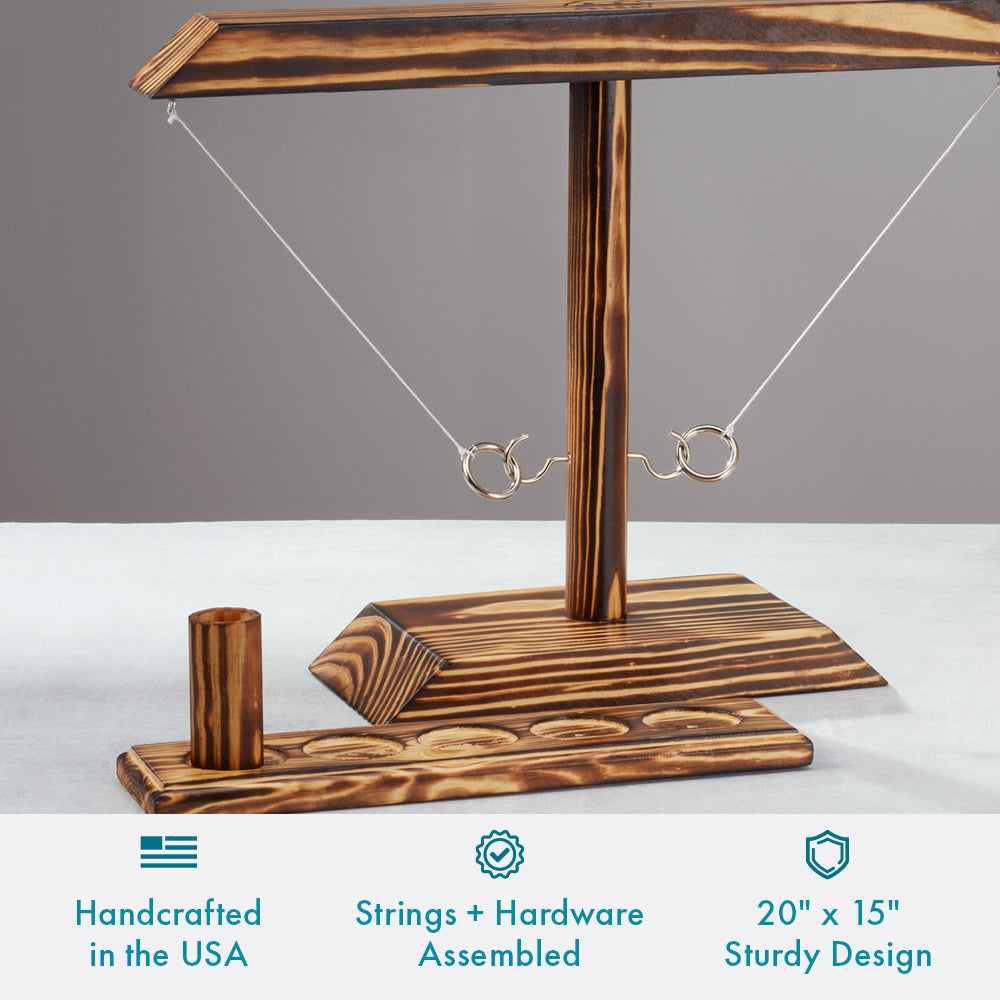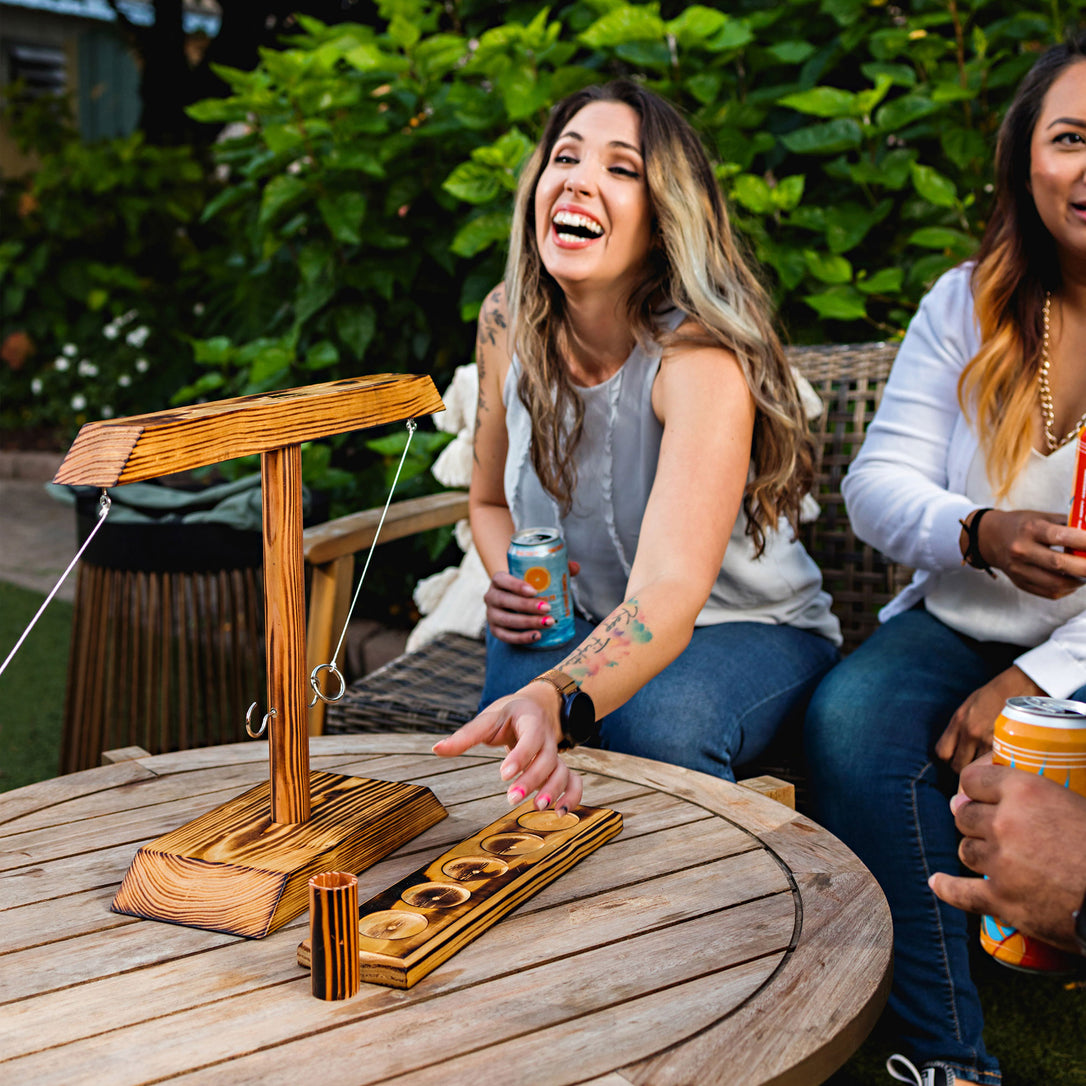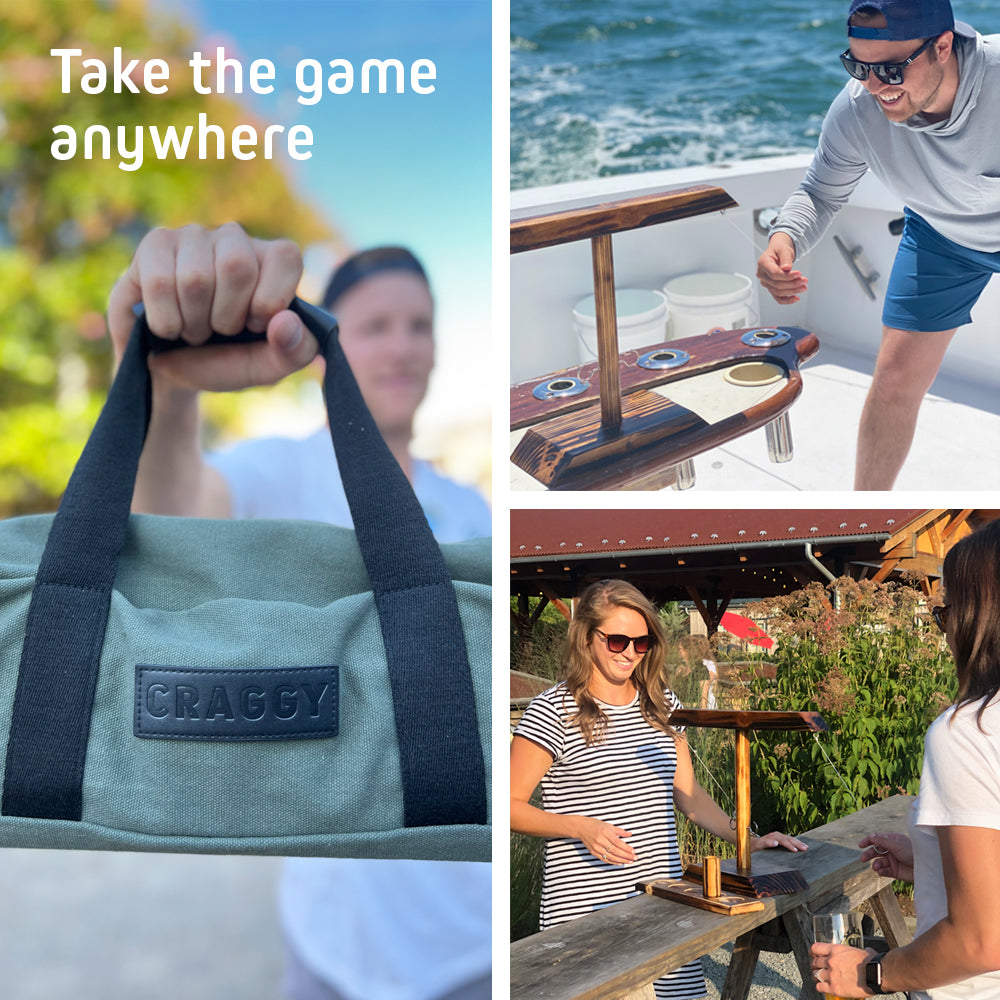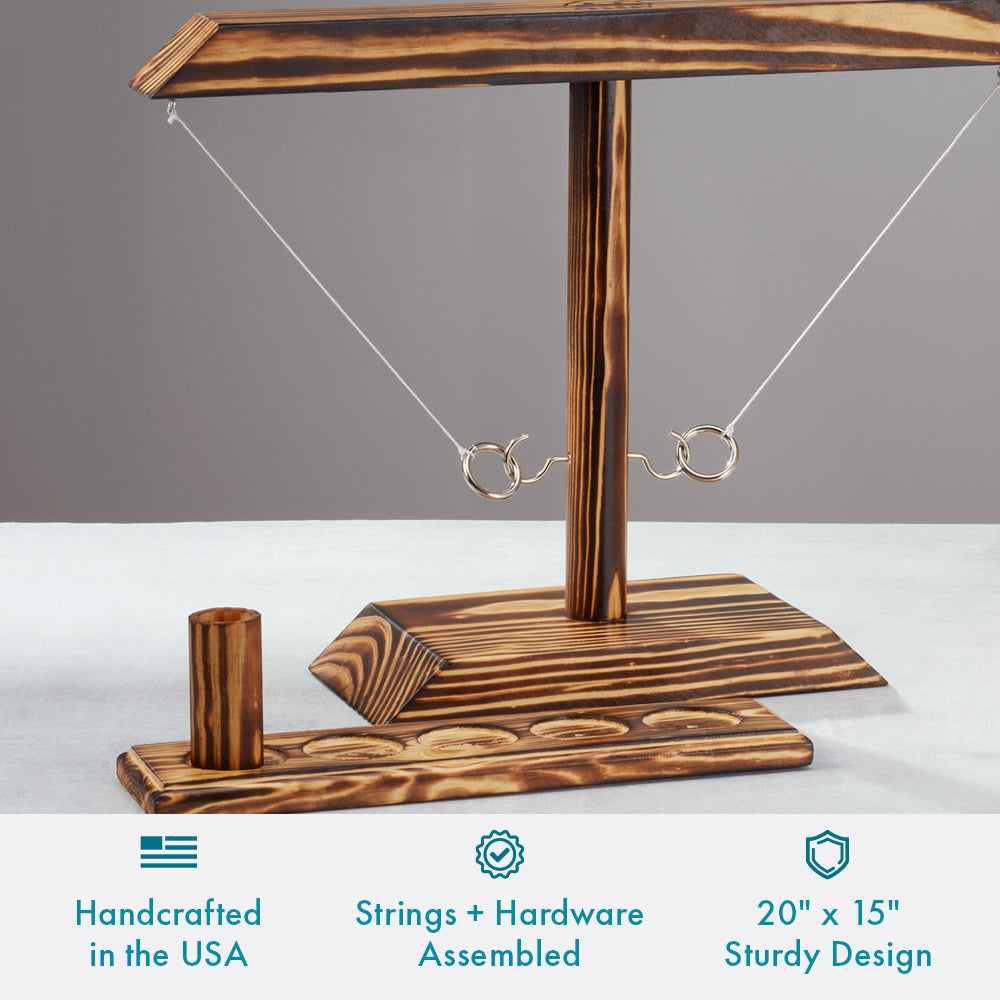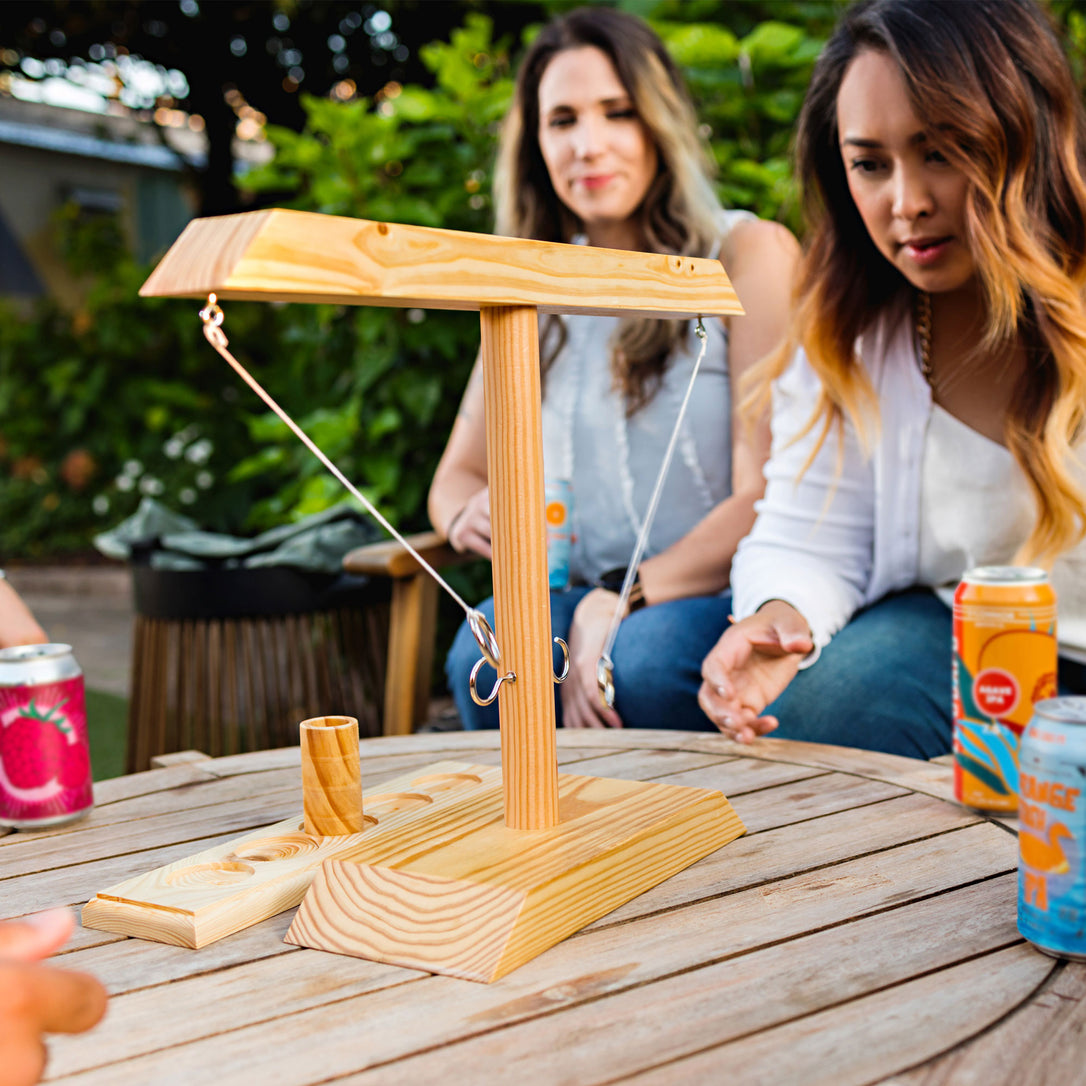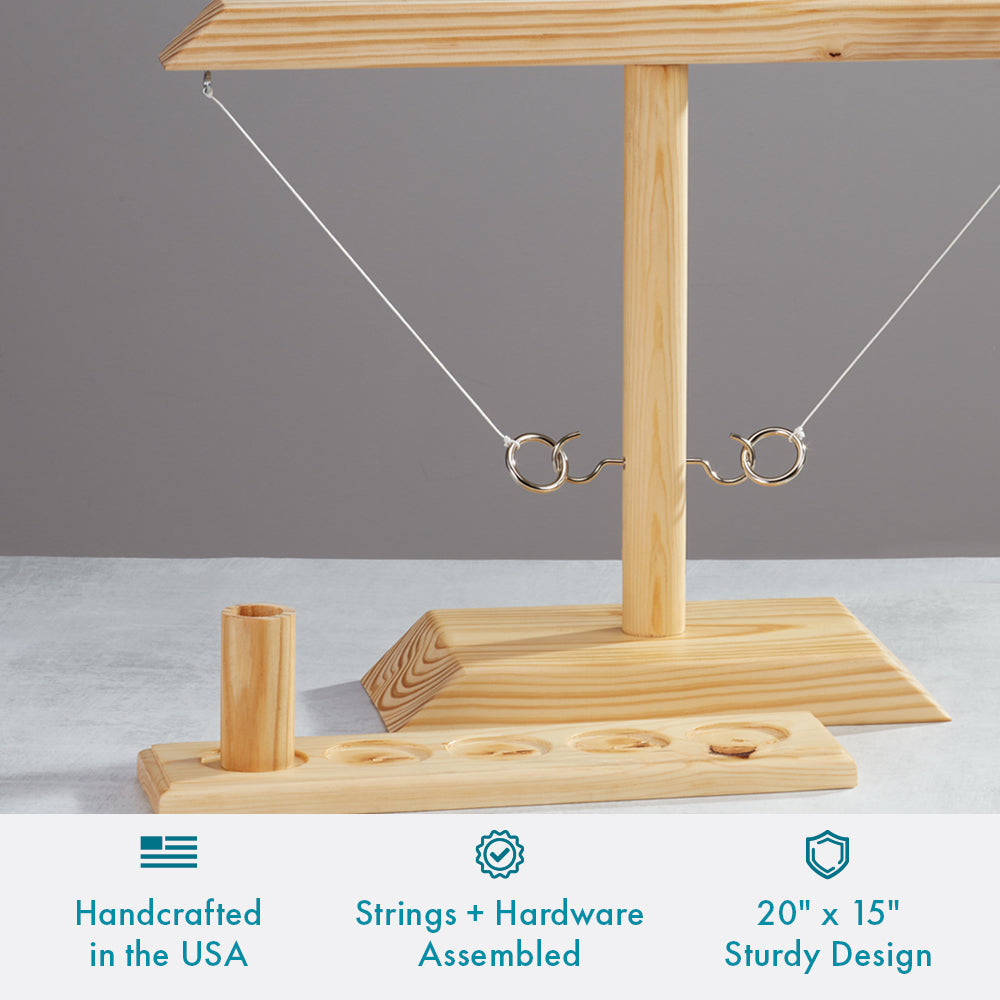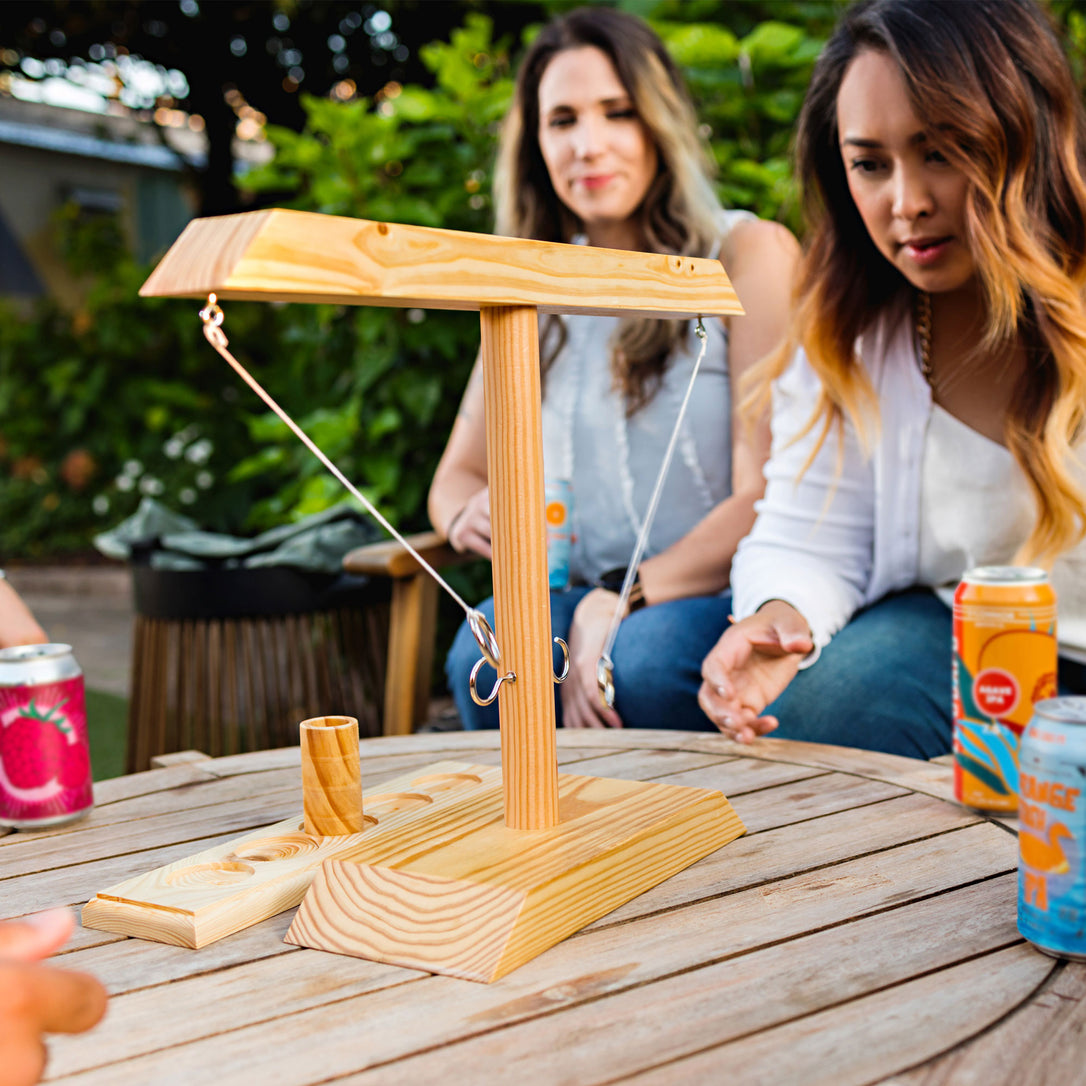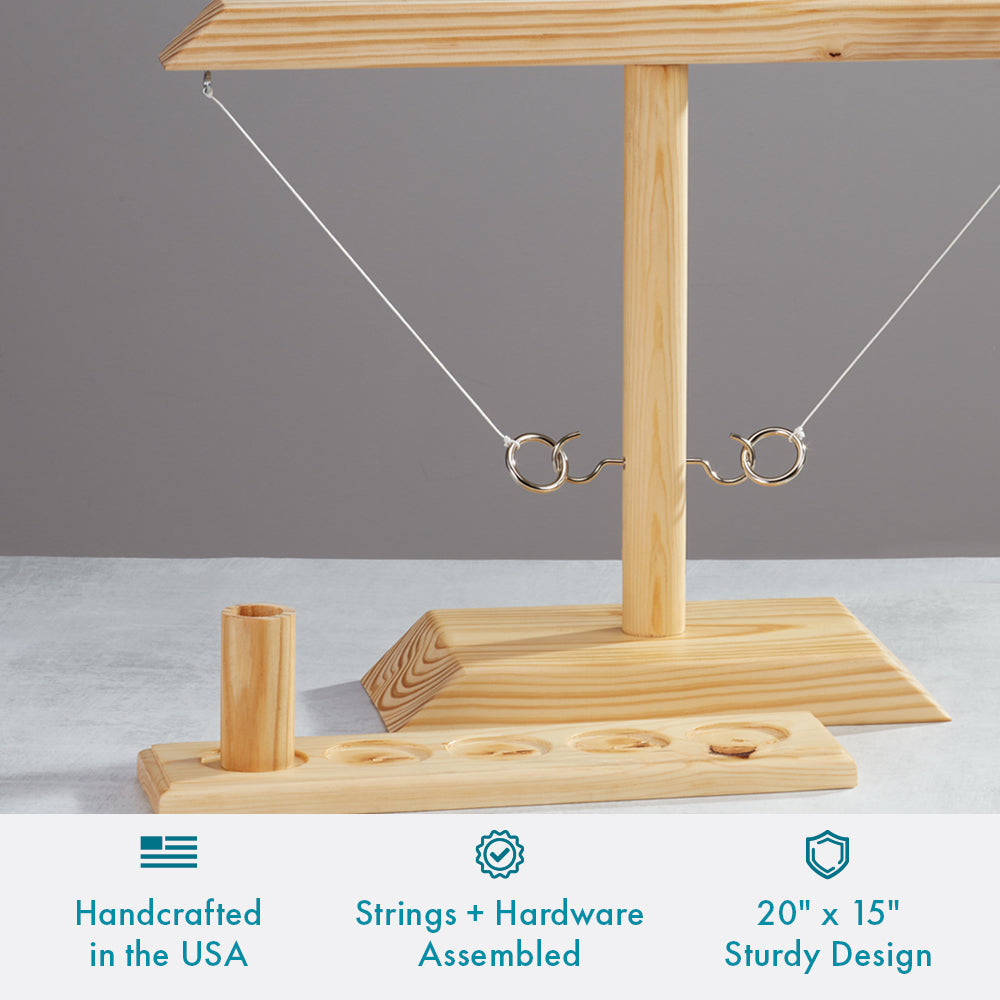 Still have questions about your HOOKS?

Check out our Frequently Asked Questions page for more information.

VIEW MORE