Roll N' Ring - HOOKS! Game Mode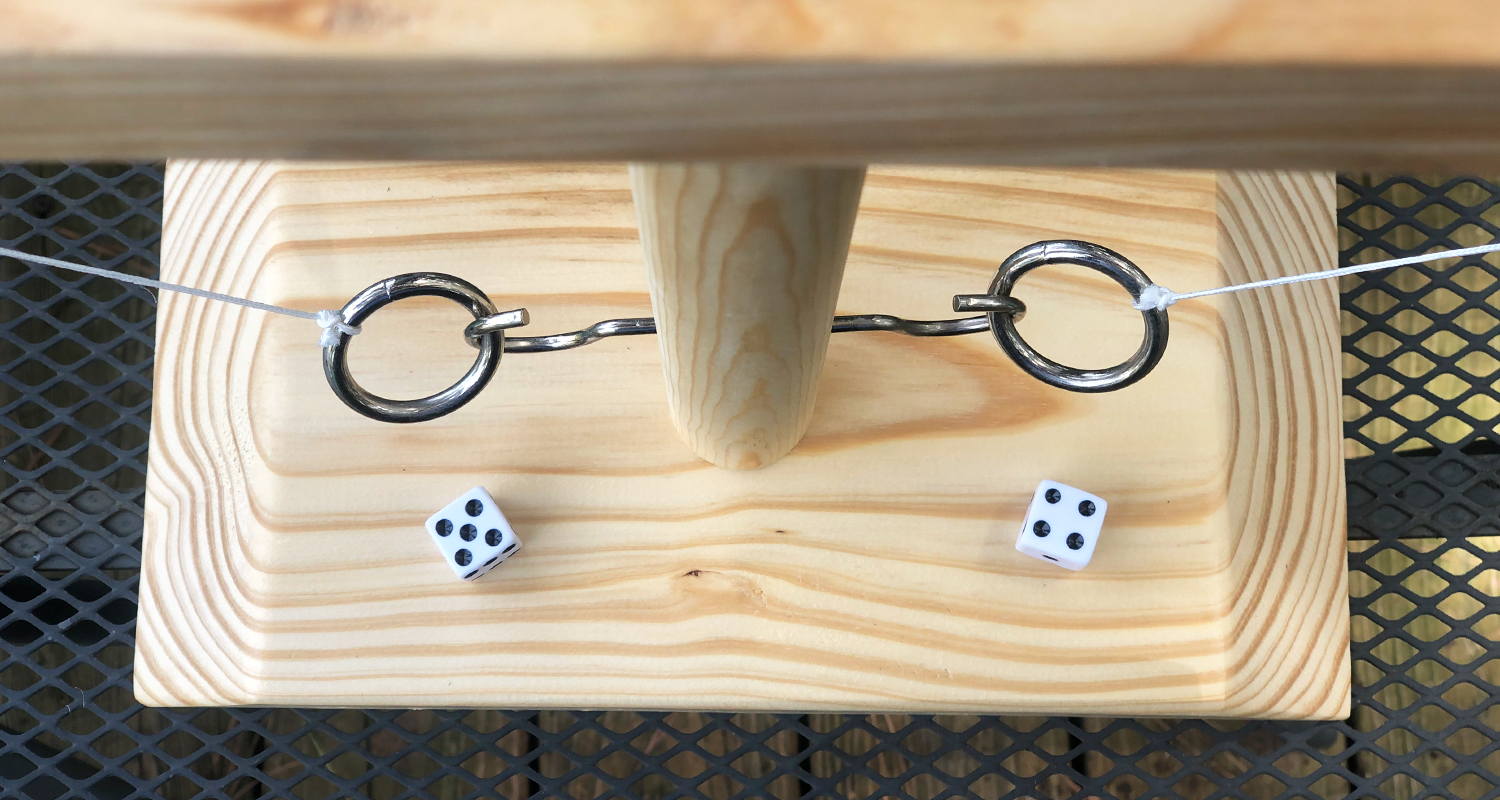 Have a pair of dice laying around?  This game mode adds a touch of luck to your skill! 
WHAT YOU NEED:
Two dice
HOOKS Ring Toss Game - Burn
or
HOOKS Ring Toss Game - Natural
HOW TO PLAY:
Grab a friend. Each player has 1 die.  

Round 1, continuously roll the die until you roll a "1" then start throwing the ring.  

First to land on the hook wins the round and is awarded 1 point. Pause before the next round.

Repeat steps, but now each player is rolling for a "2", then "3", etc. for 6 rounds. Points awarded is the number you roll for.  

Winner has the most points at the end of 6 rounds! 
VARIATIONS:
Continuous: No rounds or points! Roll a 1, land the hook, then keep on rolling for the next number, up to 6! First to finish, wins!
Share your variations or fastest times below!