Looking back on 2021 and onward to 2022!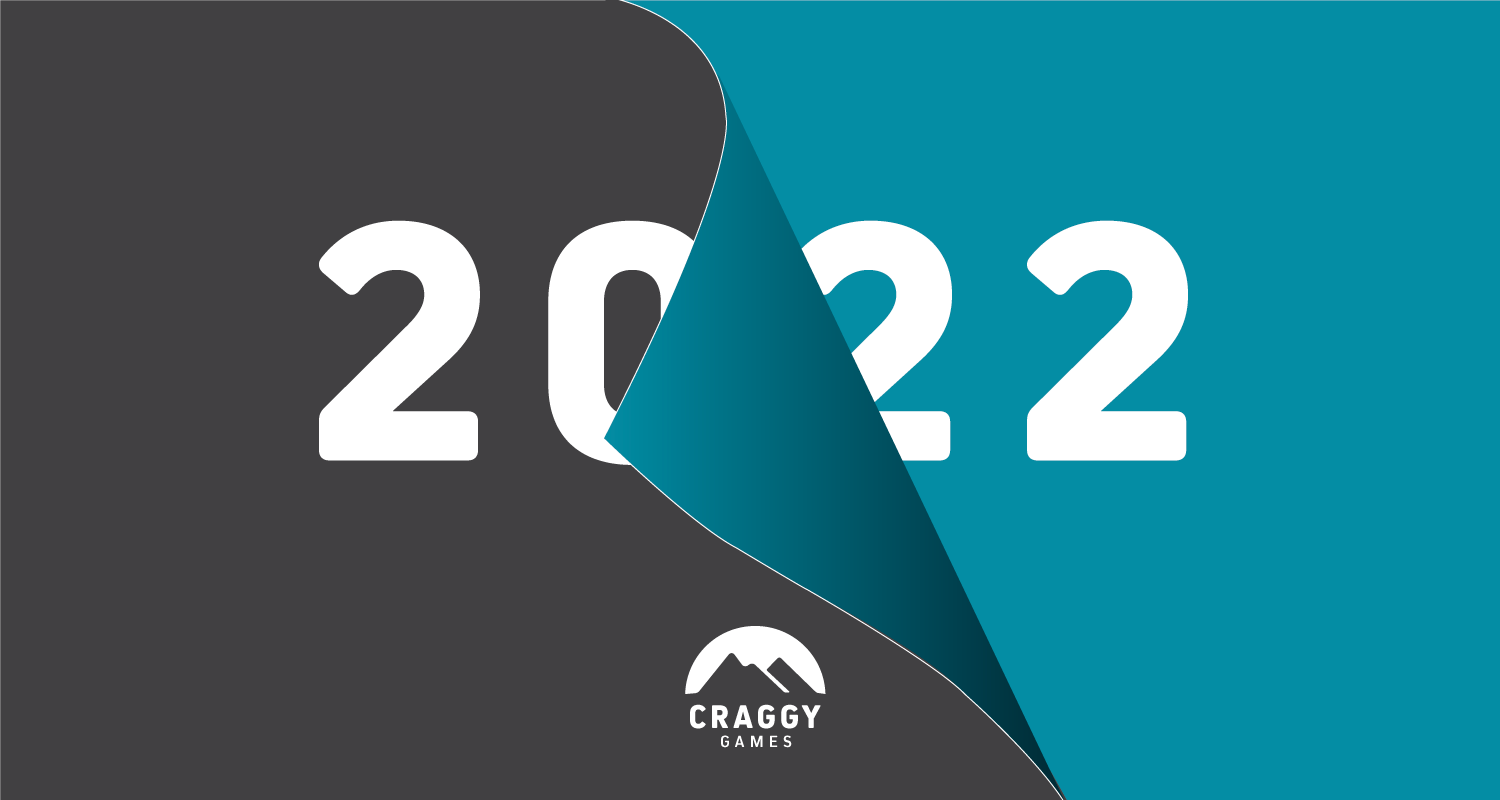 Happy New Year, fellow Craggsters!
With a new year comes many new things: goals, relationships, memories, and ways to unwind. 2021 was another challenging year for so many of us. This is why Craggy feels it's vital to make time for the things we love — like playing games! As 2022 arrives, we want to take this opportunity to share where Craggy Games has been, where it's going, and how you can be a part of the journey going forward. After all, none of this would have been possible without you!
The Year of 2021

February:  Launched our very first game on Etsy!

March:  Posted videos to tik-tok that received the attention of some of the world's largest names: Elon Musk, ESPN, A-List Actors, Hall of Fame Athletes, and well known singers! News of the game quickly spread all across the globe, amassing over 100,000,000 views!



As some of our loyal customers experienced, we were overwhelmed with demand/support for HOOKS! Because our games are handcrafted and quality has always been our main focus, we were backed up on orders until August!



April:  Expanded from two guys building games out of a garage to contracting multiple manufacturers spread across the United States.

Broadened to 5 different sales channels: Social Media platforms, Google shop, Amazon, our website, and Etsy (with plans to expand to retail and more affiliate programs in 2022)

July:  Joined the Country Jam USA event in Eau Claire, Wisconsin as a vendor and had a blast playing HOOKS! with folks from all over the country.

September:  There was plenty of competition at Battle of the Beers in Virginia Beach with the brews and games flowing!

Launched an Ambassador Program to bring on influential people to help share our brand message and products. Check out the page here for more information!

Hosted HOOKS! Tournaments at several bars in Chicago to continue building the Craggy Community.



Craggy Reach

It's humbling to think that Craggy has shipped games to 35 countries and every single US state and territory!


Now for 2022: 
We're working hard to give you more fun ways to enjoy time with your loved ones. In the very near future, we're launching a new addition to HOOKS! that is sure to add an exciting new element to the game we've grown to love. Yes, as you probably imagined, we're covering our garage in sawdust and making so much noise that the neighbors are having flashbacks to the first time they watched Texas Chainsaw Massacre. Our ultimate goal is to add more value and fun to both HOOKS! and your gatherings; we hope this new element brings more laughs, friendly taunts, and cheers!
Craggy is also releasing a new travel case in the first quarter of the year, so you can show off your handcrafted game in even more style (as if that was possible). As soon as these items are ready to be placed in your cart, we'll let you know!
We are working hard to put HOOKS! in as many establishments as possible in 2022. We know that bars, breweries and restaurants are a perfect place for this game to reside, but we're not stopping there. We're seeking and planning our event calendar to interact with our fans. Whether that's at sport venues, concerts or hosting tournaments - keep an eye out for us!



Thank You!

So here we are, turning the page on an amazing 2021. We wish you and your families all the very best in the coming year. We're thrilled to continue sharing fun times and helping you make memories with the people you love in 2022. Once again, thank you so much for your support this year. We could not have done it without you!
Sincerely,
Craggy Games